Meaning of the KGF Movie – KGF is an Indian Kannada-language historical gangster film series set typically in the Kolar Gold Fields, which gives the sequence its name. Created by Prashanth Neel and produced by Hombale Films starring Yash in the lead role with an ensemble supporting cast.
This Kolar gold mine became more famous after the KGF movie. Because this film is based on this mine and it is an exciting film. After making the KGF film, the search for the word KGF has increased, and everybody wants to know the full form of KGF. So, therefore, to learn more about all KGF Full Forms, read this article at the bottom.
'KGF is About Greed and Gold.'
The full form of KGF is "Kolar Gold Fields." The word KGF is an abbreviation for a film and gold mine. KGF locate at the Bangarpet taluk in the Kolar District of Karnataka state in India. In India, K.G.F. was a major gold mine. This mine was closed due to low profit, low production, and the rising cost of production of gold.
In 2001 this mine was closed due to the rising cost of production of gold and low profit from gold. That's why this Kolar Gold Fields gold mine shut down. KGF gold mine was famous for gold in the past, and it is the second deepest gold mine in the world. Under British rule, the KGF is called "Little England" by the then-British population due to KGF's beautiful weather and fascinating geography.
However, even today, we can see the construction of British places built under British rule, their well-planned structures, and the construction of roads. In 1885 a golf course was established at the KGF by the Britishers, and today, this golf course registers under the Indian Golf Association.
Few Interesting Facts About KGF
The Swarna Express is the longest passenger train from KGF to Bangalore.
The most famous Lord Shiva temple of Kotlingeshwara is near KGF.
Silicosis, a lung disease caused by mining dust, was first discovered at KGF.
KGF has a Joint program with three Countries: India, Japan, and the UK.
The Main Office of the National Institute of Miner's Health is in the Kolar Gold Field area.
The first ionizing radiation neutrino interaction occurred in KGF in 1965.
The original Indian hydroelectric plant was built at Shivanasamudra to supply electric power to KGF.
In the 19th century, the KGF produced India's 95% gold.
The British administration extracted gold from KGF for about 100 years. After independence, the Indian government pulled gold from there for 50 years, and after processing every ton of raw material, they got only 70 grams of gold at a time.
KGF Movie Full Form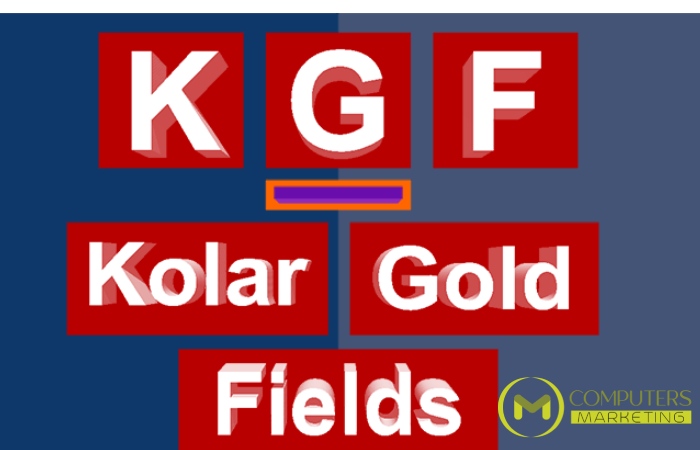 KGF movie was released on 21 December 2018. The KGF movie belongs to Kolar Gold Fields because, in this movie, all imaginary characters connect with this KGF mine. So, therefore, this movie's full form is Kolar Gold Fields. The word KGF came in more searches after the release of the KGF movie.
About the KGF Movie
KGF is a period-action film set in the 1970s and 1980s in Karnataka, India. It is the story of Raja Krishnappa Bairya, also known as Rocky in the movie, who rises from poverty to become a powerful and wealthy man in the Kolar Gold Fields. On the way, he has to face many challenges and enemies, including a villain named Adheera.
The Yash – starrer period drama KGF, backed by Hombale Films, will likely be a November release. While the team was preparing to announce the release date today, we got hold of the elusive director Prashant Neel to discuss the film. He says, "KGF has a strong texture of gold in it.
It is about greed and gold. KGF, in many ways, is akin to El Dorado. The way kings and soldiers have over the years gone looking for the mythical El Dorado, where anyone who lays on to the place ruled the world. That is what Anant Nag says in the film too."
Given how gold is apparent with the title suggesting the Kolar Gold Fields, we must ask him why he chose to set the film in that particular era. Prashant explains, "In 1978, because of the Cold War between the USA and the erstwhile USSR that had affected places like Iran and Afghanistan, the price of gold went up the highest in recorded history.
To date, one cannot find another time when the price of gold shot up so much. So, 1978 was the faultless setting for us as the higher the price of gold, the higher the greed of men."
More About the KGF Movie
The film has had a lot of expectations since it announces, and people have been wondering whether Yash's character is based on anyone real. "We've created a perception about Yash's character in the movie: it has a natural treatment.
We want to leave it to the audience to decide at the film's end whether this was a true identity from history. In fact, after my earlier movie Ugramm, people asked me, 'Where is Mughor.' I never intended to do something like that, but it became a part of the film that remained in people's minds".
The film has a collective cast, which includes Miss Supranational 2016 Srinidhi Shetty, Anant Nag, Ramya Krishnan, Nassar, Malavika Avinash, and Vasishta N Simha, along with Tamannaah in a sizzling special song too. "We started the movie on a big canvas, and during the filming process, the producers decided to venture beyond the Kannada market and globalize the product.
The idea came from the producer, not because of the scale or the budget, but because the product is universal. I could have made the product in Marathi or Tulu; still, people would have identified with the subject as it has a strong mother-and-son parallel line drawn throughout the narrative. We know that many people think this will be a movie designed for violence, but there is something more they can expect".
Movies Details
KGF Chapter 1
Rocky, a high-ranking mercenary in Mumbai, seeks power and money to fulfill a promise to his mother. Due to his high fame, his bosses hired him to assassinate Garuda, the son of the founder of the Kolar Gold Fields.
KGF Chapter 2
After killing Garuda, Rocky establishes himself as the kingpin of KGF. He now has to deal with ruthless enemies: Garuda's uncle Adheera, who wishes to take control of KGF, and Ramika Sen, the Prime Minister(PM) of India, and his bosses Andrews, Rajendra Desai, Kamal, Shetty, Daya, and Guru Pandian.
Some Important Details of KGF
Directed by  –  Prashant Neel
Story & Screenplay Written By:- Prashant Neel
Dialogue:-
Prashant Neel
M Chandramouli
Vinay Shivangi
Produced by – Vijay Kiragandur
Starring –
Yash
Sanjay Dutt
Ramachandra Raju
Vashishtha N Simha
Raveena Tandon
Srinidhi Shetty
Anant Nag
Prakash Raj
Archana Jois
Malavika Avinash
Ishwari Rao
Achyut Kumar
Rao Ramesh
B Suresh
S. snakebite
Narrated by –
Anant Nag (K.G.F: Chapter 1)
Prakash Raj (KGF: Chapter 2)
Cinematography – Bhuvan Gowda
Edited By –
Shrikant Gowda (KGF: Chapter – 1)
Ujjwal Kulkarni (KGF: Chapter – 2)
Vishal Kumar (K.G.F: Chapter 3)
Music By –
Ravi Basrur
Tanishk Bagchi
Production Company – homble films
Distributed By –
KRG Studio (Kannada) (1)
Humbel Films (2) through KRG Studios and Jayanna Films (Kannada)
Excel Entertainment and AA Films (Hindi) (1 and 2)
Vishal Movie Factory (Tamil) (1)
Dream Warriors Pictures (Tamil) (2)
Global United Media (Malayalam) (1)
Prithviraj Productions (Malayalam) (2)
Varahi Chalana Chitram (Telugu) (1 and 2)
Release Dates –
21 December 2018 (K.G.F: Chapter 1)
14 April 2022 (K.G.F: Chapter 2)
Running Time – 323 mins (2 films)
Country – India
Language – Kannada
Budget – ₹180 crore (2 films)
Box Office – Estimated ₹1,500 crore
Related posts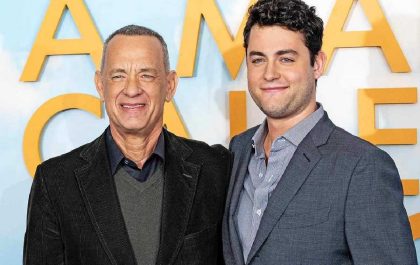 Truman Hanks – Bio, Facts, Family Life of Tom Hanks' Son
Truman Hanks Introduction Truman Theodore Hanks was born in Los Angeles, California, on December 26, 1995. He is a rising…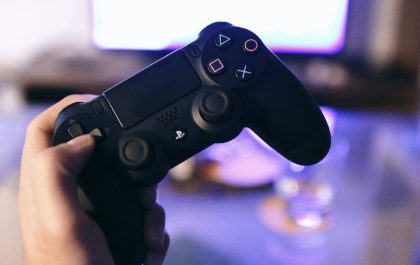 How can I fix the Ps4 error ws-37403-7?
Ps4 error ws-37403-7 What is the cause of the error code WS-37403-7 on PS4? Once we received numerous reports from…