How to Use Social Media Marketing to Successfully Promote Your Computer Repair Business
People often turn to social media whenever they're in need of something, even when looking for a computer repair service. Having said that, if you don't take care of your social media marketing plan, you'll definitely miss out on a lot of opportunities.
Maintaining your presence on social media gives you a lot more possibilities to engage with potential consumers and showcase your expertise in this industry. So, what do you need to do to properly market your computer repair service via social media?
This post will provide you with the helpful tips you need.
1. Invest in Advertising
Yes, you surely can use social media all day long without spending a dime. Even so, it does not necessarily mean you should never use paid advertisements on social media.
Social media advertising has been proven to boost brand recognition. Furthermore, many social media marketing solutions offer a highly targeted option, ensuring that your ad is seen by people who are most likely interested in your service.
Don't worry if you don't know how to make an ad properly. You can always have a tool to help you, like the one from PosterMyWall. There are a variety of eye-catching and customizable ad templates there, so you can set up your ads easily and show your audience the irresistible discounts and offers you have in store.
2. Optimize Your Profile
Optimizing a social media profile for your computer repair business is easy and requires minimal extra effort. To begin, you should have the same profile photo across all of your social media profiles. Using different images may confuse your audience.
Next, pay close attention to your bio section. The most important thing here is to effectively explain to your target audience what your company is all about. Don't forget to include some personality so you don't come off as a grouchy old computer repairman.
Also, don't forget to put the right link in the URL section. This section is essential, yet few computer repair shops know how to use it efficiently. The most common example is to include a link to your company's location. You can also include a direct link to your company's website.
3. Create Valuable Content
Both the quantity and quality of your content are important, but your social media efforts will be futile if you do not deliver valuable content to your audience.
Remember that social media is an excellent platform for telling your audience that you are the one who can assist and solve their issues. So, clearly show them that you have the necessary tools and knowledge.
Of course, simply being helpful is not enough. To make your social media presence more noticeable, consider being either amusing or inspiring. This may need some trial and error, but you should soon discover the best technique to engage with your audience more effectively.
4. Make Post Schedule
Consistency is essential for growing your social media presence. Giving your followers a reason to return to your page every week by updating consistently is critical when attempting to attract and engage followers.
And, as a busy business owner, you'll go insane if you don't plan your posts ahead of time. Scheduling does not have to be time intensive, but it must be completed. Consider how much time you may save each day by not rushing to write an engaging piece for your company's account.
When you plan your material ahead of time, you have more time to focus on other tasks rather than constantly checking into social media to make a post. You also have more time to work on ongoing projects, interact with clients, and concentrate on other crucial company needs.
5. Make Time to Respond to Questions and Comments
Social media is the second most favored way for customers to initiate communication with a business, whether it is to request a refund, ask for a deal, make a complaint, or raise awareness about a problem. Given that customers are increasingly using social media to connect with your brand and business, it is more crucial than ever to create a favorable experience.
When a customer publicly critiques you on [social media], all eyes are on you. By not running away and taking charge of the situation, you demonstrate to current and potential clients that you care and listen to what they say.
Whether or not you answer, how you respond, and how quickly you respond all contribute to your customer's engagement with your brand. It also makes an impression. Failure to respond to [social media] comments and questions produces a negative impression that sticks with you, and that can definitely be harmful to your brand.
Key Takeaway
Do you still think that [social media] is unimportant for your computer repair business? Perhaps you still don't want to use it because you don't know how to get started?
PosterMyWall has everything you need to create engaging [social media] content, including a plethora of computer repair ad template options. Try visiting its website to learn more about what it has to offer and how it can help you explore the massive results you deserve.
Related posts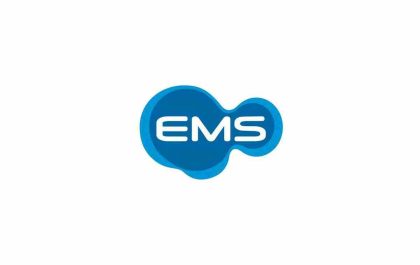 46.443.962 Ana Paula Dos Santos Moreira Goiania
46.443.962 Ana Paula Dos Santos Moreira Goiania Introduction: 46.443.962 Ana Paula Dos Santos Moreira Goiania, In the lively and dynamic…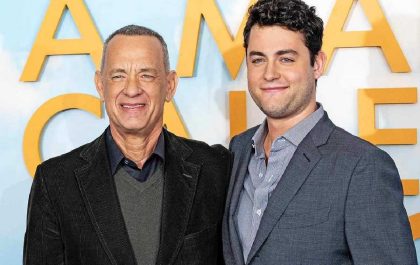 Truman Hanks – Bio, Facts, Family Life of Tom Hanks' Son
Truman Hanks Introduction Truman Theodore Hanks was born in Los Angeles, California, on December 26, 1995. He is a rising…