Are you a music lover?
Then having Bluetooth speakers is a must for you! They are the most convenient and fun way to carry your music everywhere you go! They are generally lightweight but are loaded with exceptional features that make them your best buds!
But buying a bluetooth speaker can be a daunting task. There are so many options accessible in the market, that you end up getting all confused!
Worry not!
Read on, as we list down a few pointers for you to check out when you go and buy BT speakers:
Check for Battery
All portable devices run on battery! And we all know that batteries need to be charged so that you do not run out of fuel! And the same is the case with BT speakers!
So before buying your speakers, have a look at the battery capacity and the number of hours it can stay functional when fully charged. Secondly, you also need to take a look at the number of hours it will take to charge your speaker. Trust us, you do not want to end up buying a speaker that provides a good playtime but takes forever to charge.
Is it Durable and waterproof?
Electronics and water are a bad match! We all know that! Now, if you are thinking of taking your speaker to a beach or a pool party. Or even a trek, it is important for you to get speakers that are waterproof. As it might rain any time on a trek or a wave can hit your spot on the beach! So, take a look at the IP rating. Similarly, you do not want your speaker to be too vulnerable to everyday wear and tear. You want something strong and long-lasting.
Is it loud enough?
Indoor or outdoors, you want your speakers to blast impactful music, right? So check for loudness and clarity of sound. You can go for the ones that offer stereo sound. They are high on bass and deliver an impactful sound quality that leaves you all mesmerized.
Additionally, you also need to say goodbye to the misconception that expensive speakers are the only good speakers! People even do that with soundbars and they buy the ones that have a higher price value, without checking their requirements and product specifications.
So always have a budget in mind before making a purchase. This keeps you in check and you get something that you actually need without spending a bomb.
Apart from this, do not forget to take a look at the Bluetooth version. However, there is a slight possibility of your BT speakers also supporting a wired connection, having the latest Bluetooth version helps you establish a steady connection.
This eventually leads to refined and lag-free audio. You can purchase speakers with Bluetooth V4 and above. There are certain speakers which even support TWS connectivity. This means that you can connect two of them together to double the impact of the sound output.
Now that you have gone through the points, we also have a few recommendations for you!
boAt Stone 1200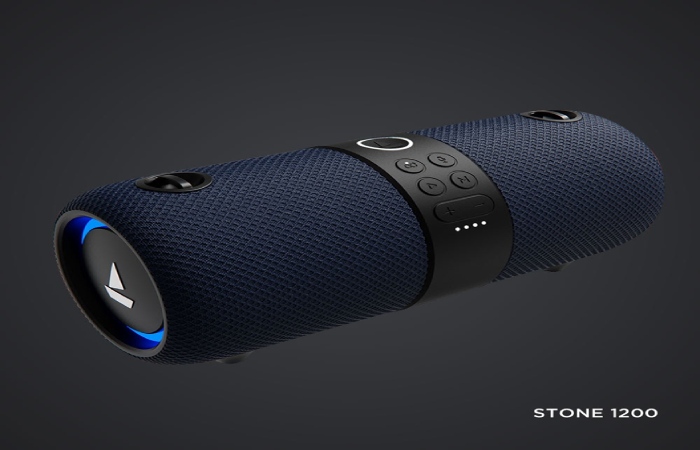 Designed to deliver boAt's signature sound that's loud and clear, this portable speaker is the perfect choice for all music lovers. The cylindrical shape and the RGB LED lights will set the mood right by giving you fabulous music and a light show.
The 14W stereo sound with perfect bass (all thanks to the passive bass radiator) will make any party feel lit! Feel free to carry your speakers anywhere as they are IPX7 water and splash resistant.
The speakers also support a TWS feature. This means that if you ever want to take your music to another level, then simply connect two speakers for a great impact. Apart from these amazing features, this BT speaker also allows you to access voice assistants at a tap of a button.
JBL Go 3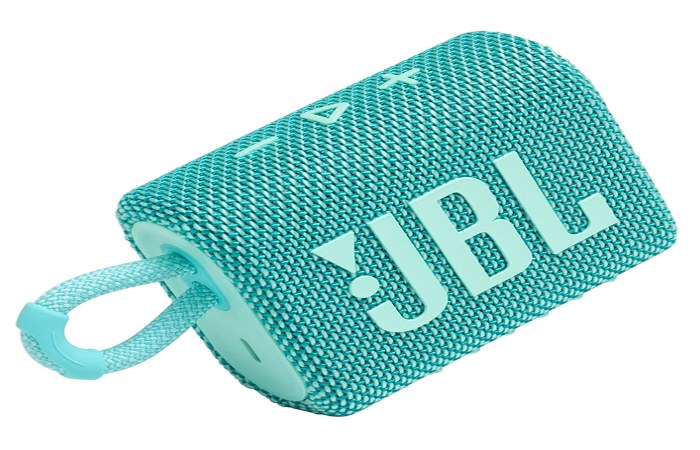 This compact BT speaker is ideal for people who love to carry their music everywhere they go. It is lightweight and comes in amazon colors which ensures that your vibe stays on point while you travel to your favorite destinations.
This mini speaker is designed in a way that it delivers impactful sound. And yes, you can take it anywhere – be it to a beach or to mountains as it is IP67 certified which means that splashes of water or rain will not harm it.
Echo dot 3rd Gen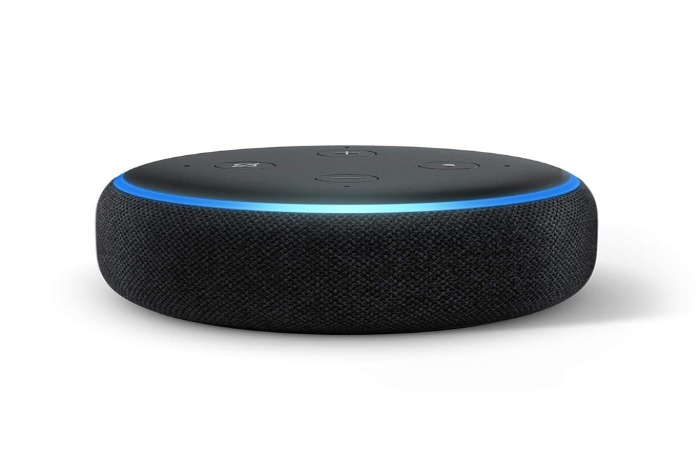 This is a smart speaker. Its compact size makes it a preferred choice for homes. You can use voice commands to interact with this speaker. It gives you the freedom to do a lot more than playing your music! You can ask Alexa to update you about the weather forecast or ask her to tell you a joke.
Hope this quick guide was helpful!
Related posts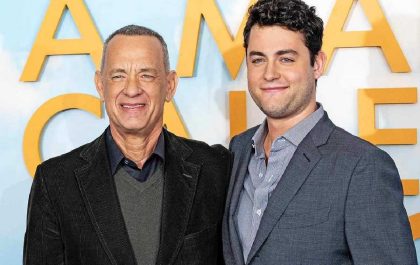 Truman Hanks – Bio, Facts, Family Life of Tom Hanks' Son
Truman Hanks Introduction Truman Theodore Hanks was born in Los Angeles, California, on December 26, 1995. He is a rising…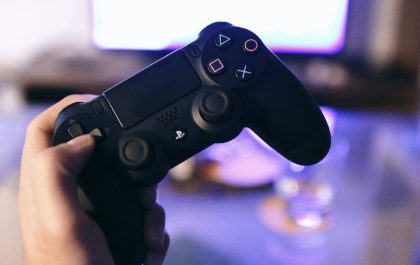 How can I fix the Ps4 error ws-37403-7?
Ps4 error ws-37403-7 What is the cause of the error code WS-37403-7 on PS4? Once we received numerous reports from…